Kansas football: Les Miles announces 2020 Spring Game date
Kansas football head coach Les Miles announced in an email last night the date of the 2020 spring game.
This has been another offseason of change for Kansas football. The Jayhawks lost their strength coach, special teams coordinator, and secondary coach, leaving quite a few holes that had to be filled. Still, Les Miles retained the core of his coaching staff, including offensive coordinator Brent Dearmon and receivers coach Emmett Jones.
In an email sent out last night, Miles congratulated the Kansas City Chiefs on their Super Bowl victory before giving a "state of the program" address. The big news at the end was the announcement of Kansas' spring game, called Late Night Under the Lights.
The event is set for Saturday, April 18. No time was announced; however, last year's game kicked off at 6:00 PM (CT) and was preluded by various activities throughout the day.
"These are exciting times for Kansas Football." – Les Miles
Rapper Rick Ross also performed last year, which was announced just a few days prior to the Night Under the Lights. If the Jayhawks do decide to hire a performer, it'll likely be somebody with a good "family-friendly" reputation given the criticism the athletics department received after Snoop Dogg's performance during Late Night in the Phog.
Other than announcing the Spring game date, Miles also detailed some of the new coaching hires to replace some of the aforementioned openings. He also mentions that today is National Signing Day, one of the most important dates of the year.
Kansas football's 2020 recruiting class currently ranks No. 49 in the nation according to Rivals, but that's almost certain to change after today. If the Jayhawks can somehow wiggle their way into the top 40, it should be considered a massive success for Les Miles and his staff.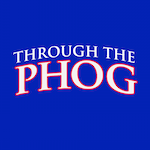 Want your voice heard? Join the Through The Phog team!
Write for us!
Late Night Under the Lights is a must-attend event. Les Miles and the Jayhawks are trying to break the cycle, and that takes support from the fanbase. Make it out there if you can!