Kansas basketball: Five things to know about Oklahoma
Kansas basketball has a chance to rebound after a home loss to Baylor. Here are five things to know about the Oklahoma Sooners.
Both Kansas basketball and the Sooners are coming off tough losses in their previous games. Oklahoma was defeated on Saturday night on the road by Iowa State 81-69. The Jayhawks took a home loss to a genuine Baylor team 55-67.
Here are five things to know about Oklahoma:
1. The Sooners don't force turnovers
Oklahoma doesn't do a very good job of creating turnovers. According to KenPom, the Sooners rank number 300 in the nation in turnover percentage forced. This is good news for the Jayhawks, who are averaging around 14 turnovers per game this season. Hopefully, Kansas basketball can work on their turnovers per game, which ranks 229th in the country per the NCAA.
2. Oklahoma doesn't shoot the three-pointer very well
So far this season, the Sooners are only shooting 31.8% from behind the arc. This is also good news for Kansas, considering the Jayhawks struggle to defend the three-pointer at times. In their loss to the Cyclones, Oklahoma shot 9-22 or 40%, slightly better than their season average.
3. Kristian Doolittle is nearly averaging a double-double.
Kristian Doolittle, a senior forward is averaging 17.3 points and nine rebounds per game this season, leading the Sooners in both statistics. Doolittle could pose a bit of a matchup problem for the Jayhawks, and will probably be guarded by Marcus Garrett.
4. Oklahoma takes care of the basketball
While the Sooners don't create many turnovers, they also don't commit very many on the offensive end. KenPom says that the Sooners rank sixth in the nation in turnover percentage, so Kansas basketball won't get very many points based on turnovers.
5. The Sooners have lost to two teams the Jayhawks have beat
The good news for Kansas basketball is that despite the Sooners' 11-4 record, they've lost to two teams the Jayhawks have beat this season. Oklahoma lost to Stanford on a neutral floor by 19 points and Iowa State in Ames by 13 points. This is the kind of game Kansas shouldn't struggle with, and it could provide a nice bounce-back victory for the Jayhawks. Put as much stock into the transitive property as you want, but it seems reasonable in this scenario.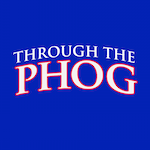 Want your voice heard? Join the Through The Phog team!
Write for us!
This is an important game for the Jayhawks. Dropping two in a row would not be ideal, and would undoubtedly trigger a meltdown from Kansas basketball fans everywhere. Hopefully, the Jayhawks took the Baylor loss to heart, and go to Oklahoma ready to take out their frustration on the Sooners.
You can catch the game this Tuesday night on ESPN at 8:00 PM (CT).